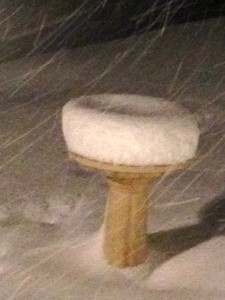 Once upon a time, born in the deepest part of winter's heart and clasped to her frosty bosom there was a tiny Ice Princess. The princess loved Mother Winter with her whole being, but as the princess aged, a strange and terrible thing happened. Mother Winter's gifts—the frozen land, ice, snow, and cold, which had once held endless possibilities for fun, became tedious and full of drudgery.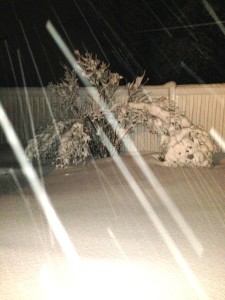 Deeply stinging from the princess's resentment, Mother Winter made it her mission in 2015 to remind her daughter of all the precious moments they had once spent together, but no matter how stunning the storms or how many she sent, the Ice Princess remained angry and sullen.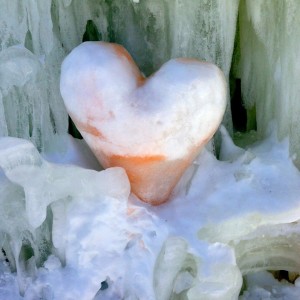 It would take a miracle to thaw her daughter's frozen heart and restore their relationship, but miracles do happen, especially on the birthdays of Ice Princesses, and most especially, for Ice Princesses lucky enough to be  living in the state of Vermont.
How do I know? Because I'm the Ice Princess in the above story.
What was the miracle? A visit to the  ICE CASTLE snuggled between two ski slopes in the Sun Bowl at Stratton Mountain in Vermont.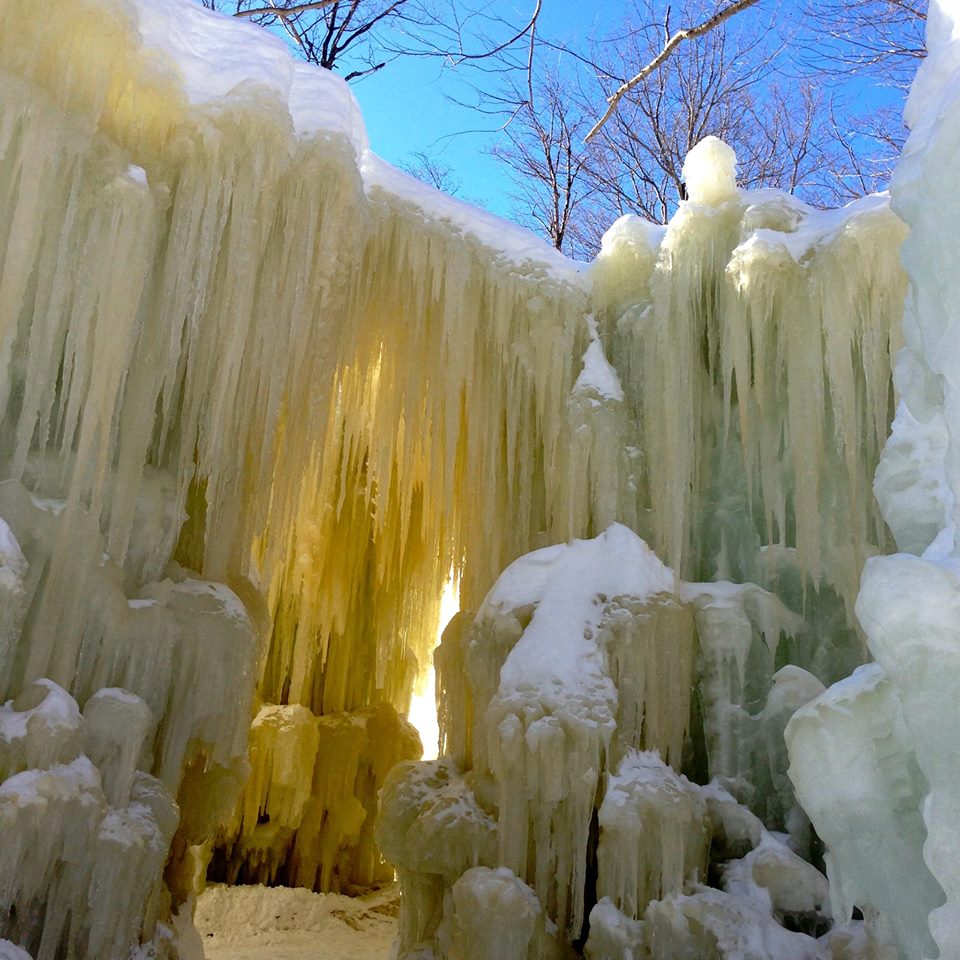 The Ice Castle at Stratton is a magical melding of ice caves, frozen waterfalls, glacial formations, towering archways, winding passageways, ice towers, thrones, benches, wishing wells, slides, igloos, hidden alcoves, caverns and tunnels. Sculpted hearts, crystal balls, and colored spheres are everywhere just waiting to be discovered.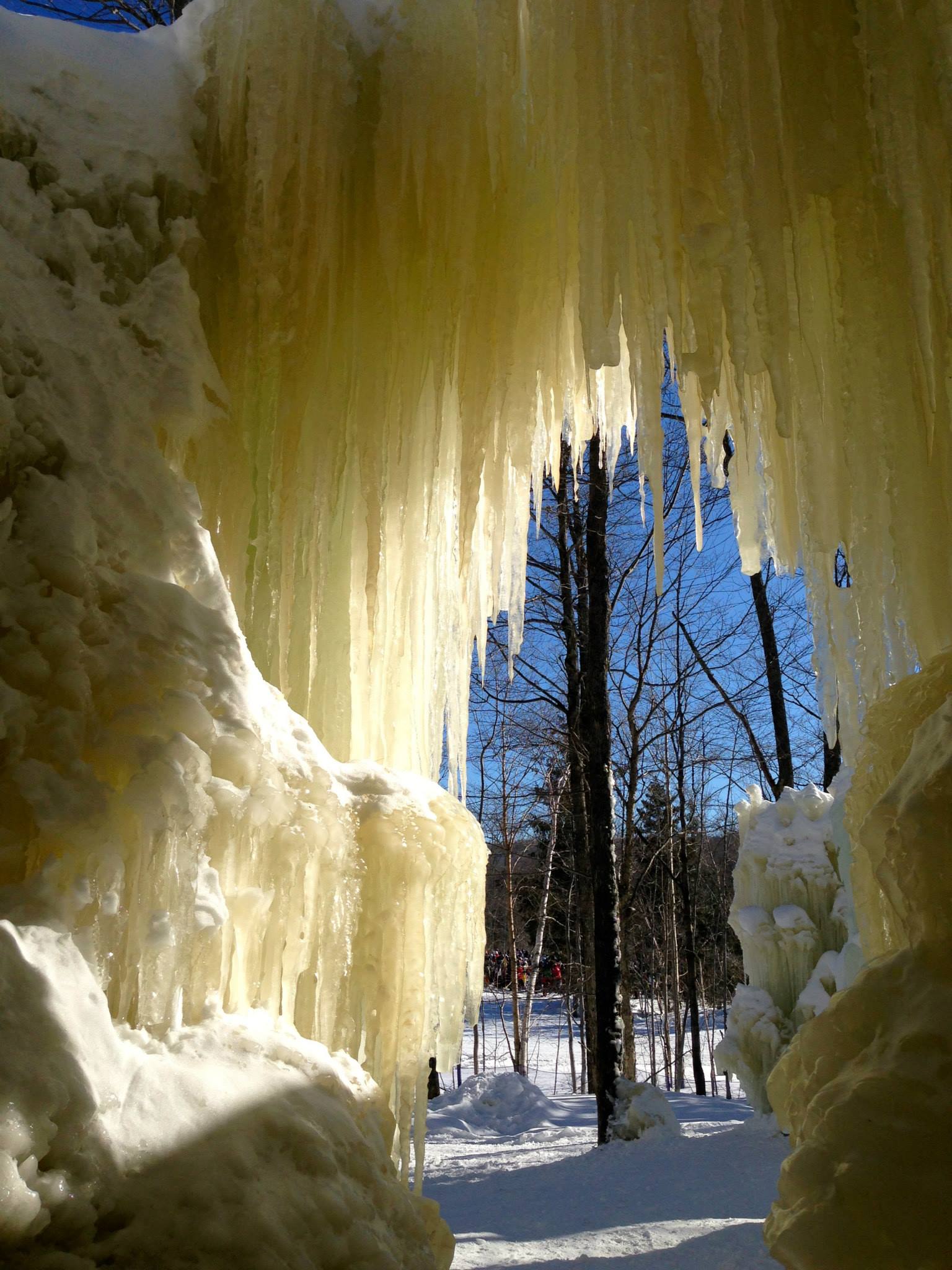 The castle is crafted by "growing" icicles, harvesting them, piecing them together one icicle at a time. The framework is then sprayed with water. The results are unique and beyond spectacular.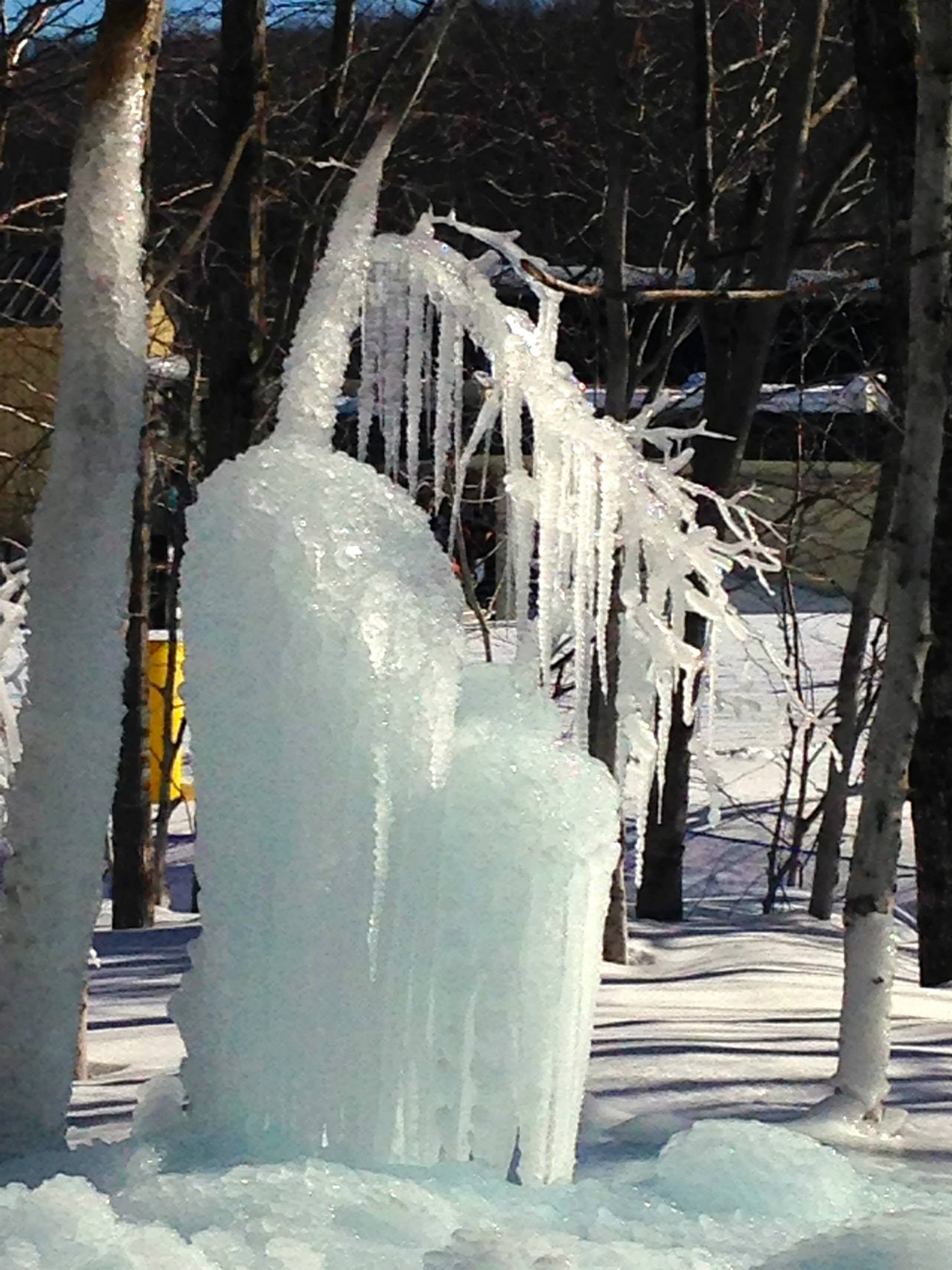 My family and I explored the Ice Castle by day and then again by night when the lights embedded deep within the ice bounce and dance to the music piped into the castle.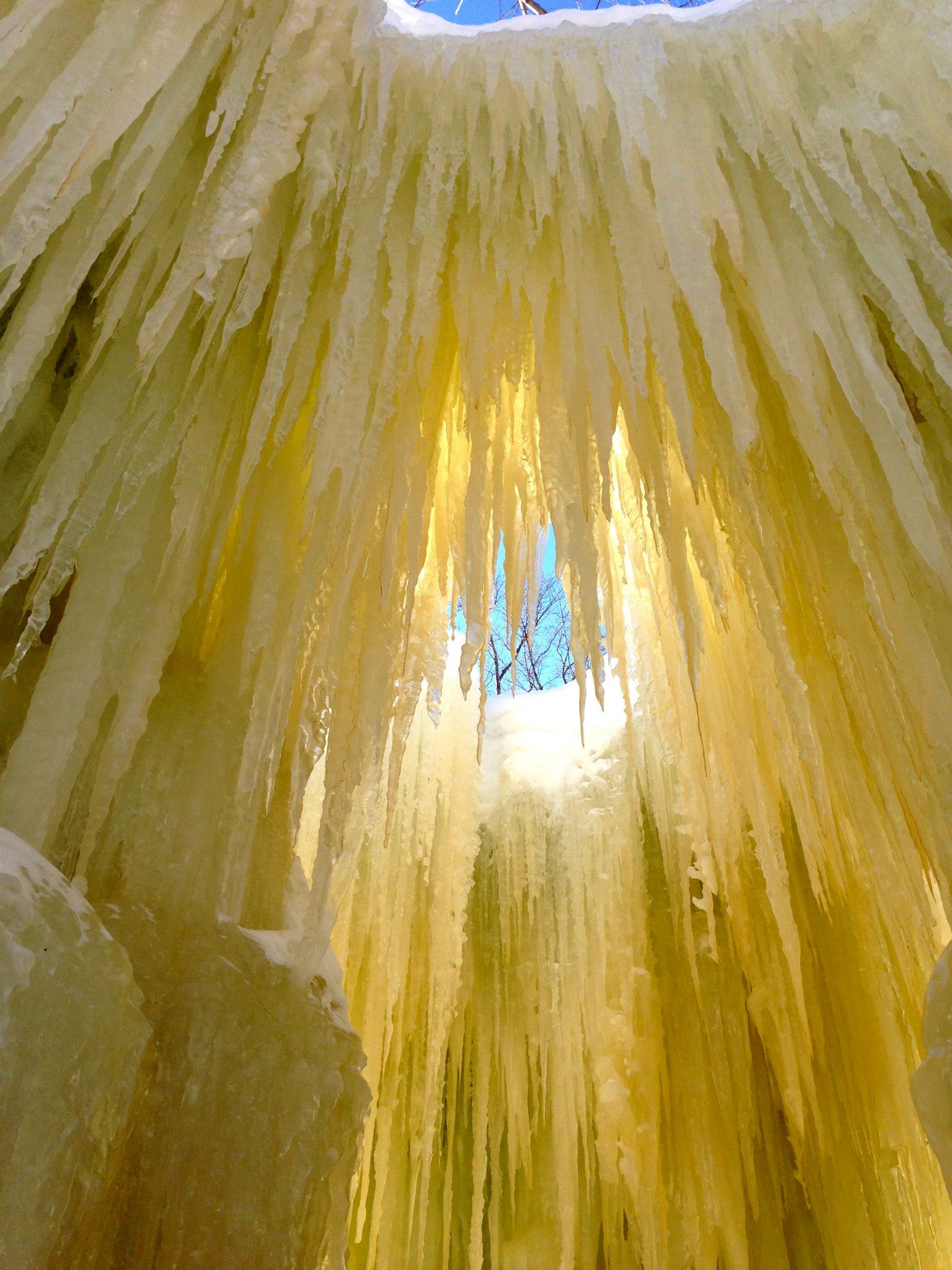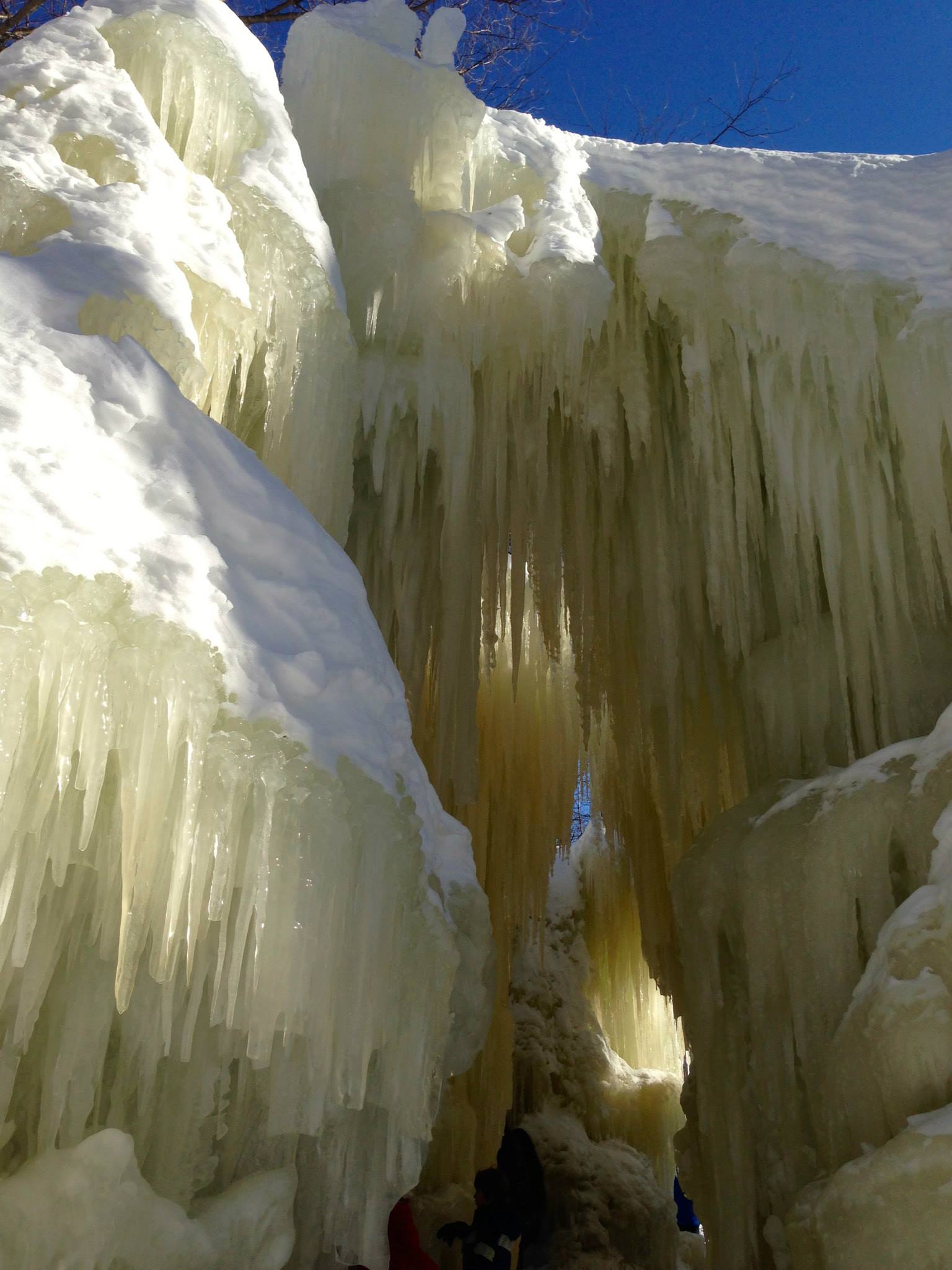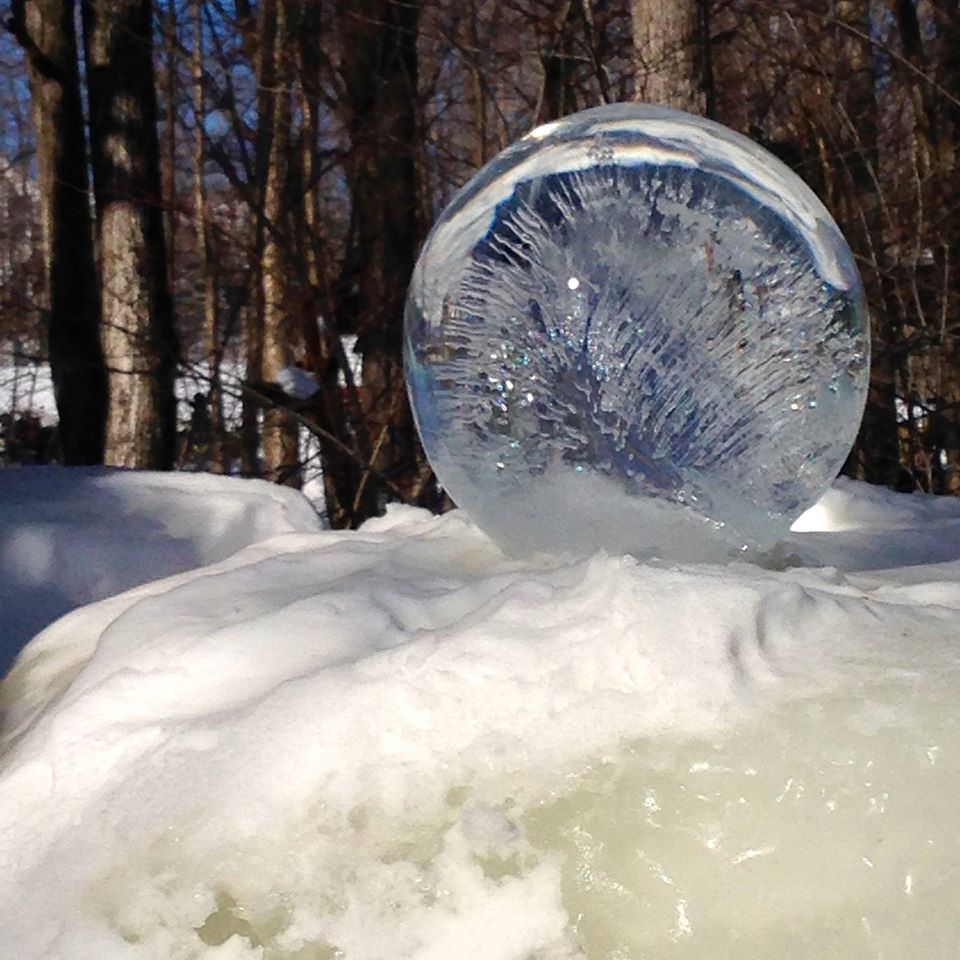 If you want to see the Ice Castle Light Show, you can see it here. https://www.youtube.com/watch?v=hFy1OLvDH3I
Thanks to a birthday miracle and a wonderful family, the Ice Princess is back in the loving embrace of Mother Winter, and it's wonderful so long as I remember to wear snow pants and a down coat.