In my younger days, I could solve all of my problems with a cup of tea, a hot bath and a handful of chocolate. As I aged and the situations that life threw my way grew more complicated, managing stress became far more challenging.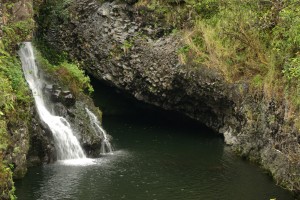 When a friend suggested meditation, I was extremely reluctant to attempt it. I'm not a crunchy granola type of girl and I'd never been interested in hippie voodoo.  For crying out loud, who has time to sit around contemplating the fuzz in their navel anyway?
Still in my role as a nurse, I'd seen mindful meditation work for countless people.  Why not give it a try?  How hard could it be to sit down, close your eyes and concentrate on your breathing for twenty minutes?  PIece of cake.  I got this one in the bag.
Holy Mackerel!  Was I ever wrong!  Apparently, I'd underestimated the mess in my head.  If my mind was a jungle, you wouldn't be able to cut through it with just a simple machete. No siree!  In order to make any significant progress you'd need a few dozen chainsaws, a couple of tractors, a GPS, ten men, and a boy.
My first few attempt at meditation was an epic failure.  The following is an example of the monkey business bandied about in my head that day:
Breathe in and out…breathe in and out…speaking of in and out, that reminds me, I have to put the bills in the mail today which means I'm going have to go out this afternoon. Stop it, just stop it, you're supposed to be breathing, not thinking!  Okay, breathe in and out…and in and out…and uh oh…I didn't feed the dogs before I sat down…they're probably starving… I'm starving too…I'd really love some pizza…but I should probably have something healthy… like a salad.  Ugh!  You're thinking again.  Focus…focus…I can't focus when my feet are itching…come to think of it so is my nose.  Settle down girl!  You can do this…breathe…just breathe…caught up in the touch, the slow and steady rush…I can feel you breathe…just breath.  Aaaaugghh!  Now I've got that Faith Hill song stuck in my head.  Nutballs!  This meditation stuff is impossible.
Fortunately, before I completely gave up on meditation, I came across an offering from The Great Courses called Practicing Mindfulness: An Introduction to Meditation.  It was taught by Professor Mark Muesse.  I decided to give it a try and it was well worth every penny. (The man has a Ph.D. from Harvard, people, and his teaching is A-M-A-Z-I-N-G!  If you're going to try meditation, I recommend getting this course.  Professor Muesse is familiar with many types of meditation and I especially enjoyed the gratitude (metta) meditation which he introduced.)
I'm not going to lie, sometimes my mind still runs amuck when I'm trying to meditate, but I've learned that doesn't mean I'm a failure.  Now, I acknowledge my thoughts without judgment, put them in a bubble and blow the little suckers away.
My most successful meditation (so far) has involved focusing on my breathing and repeating Isaiah 40:31.  This meditation soothes and comforts me like nothing else. If you aren't familiar with the verse, it is as follows:
"But they that wait upon the LORD shall renew their strength; they shall mount up with wings as eagles; they shall run and not be weary; they shall walk, and not faint."
It was from a fabulous sermon that I heard my Dad preach when I was teenager, and well before Chariots of Fire made this verse so famous, but I digress, because that's just what my mind does.
At any rate, meditation seems to have reduced my stress levels, improved my focus, concentration and creativity.  It's even helped tame my chronic insomnia.
I'll be honest, I doubt I'm ever going to experience nirvana, but the peace and quiet I've discovered through meditation is truly refreshing.  I'm convinced the world would be a better place if we all got rid of our chill pills and tried meditation.