I'm almost ready. The final countdown has begun to the November release of Rafe Ryder and the Well of Wisdom, a middle grade fantasy novel. It's an exciting time for me. I even have an author page on Amazon now. *breathes into paper bag*
What's it about? I'll give you the back cover blurb.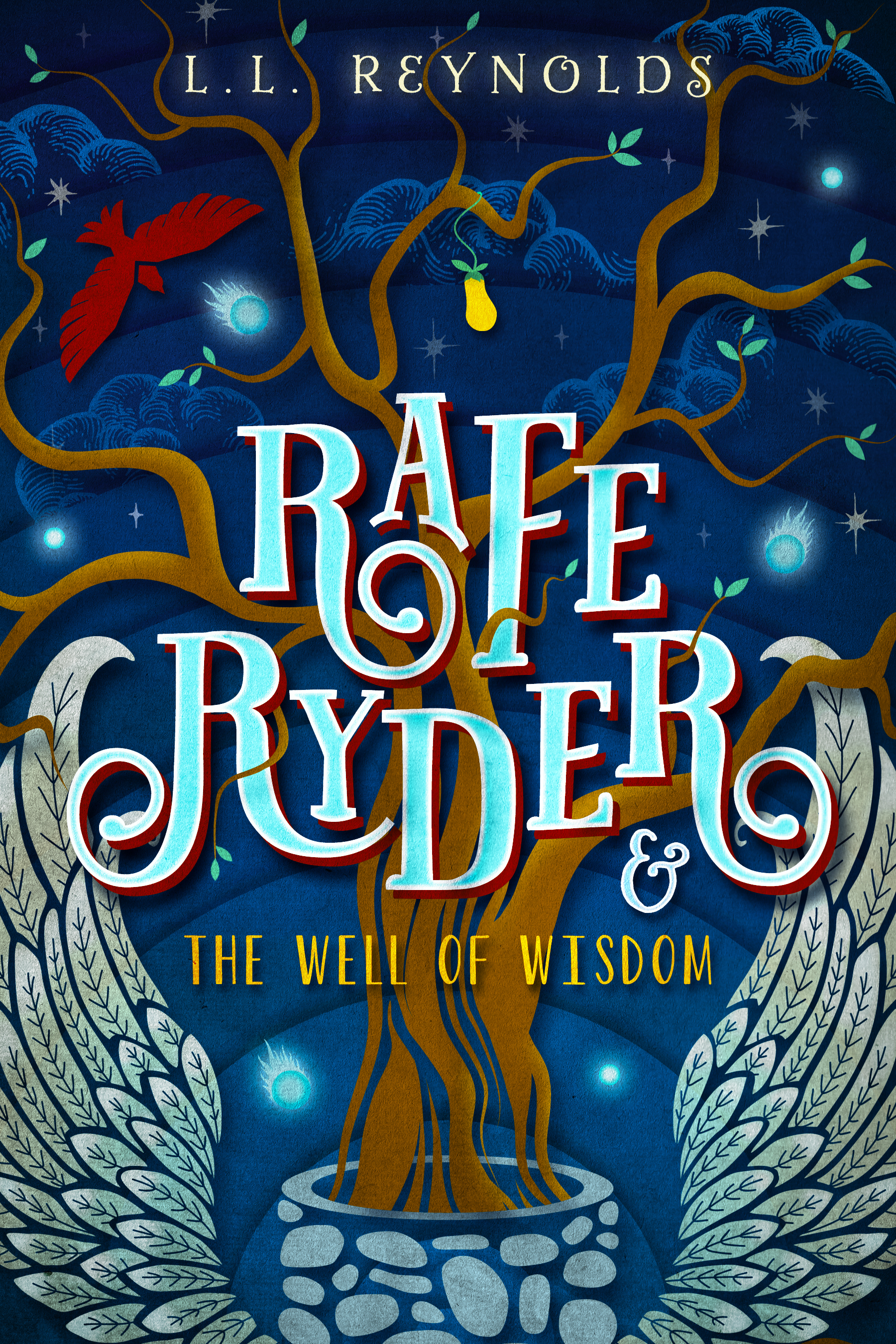 Strange things happen when the place you call "home" is no longer your address.
Twelve-year-old Rafe Ryder's year couldn't get worse. His parents have shipped him off to live with his grandmother and he doesn't know if he'll ever see his sick father again. Arriving in Maine, Rafe plots his return to England, but the possibility of a homecoming slips further from his grasp when an adventure in a corn maze at his new school goes wrong, and he and twelve of his schoolmates are mysteriously transported to Mystfira—a realm of angels, leprechauns, gargoyles and fairies—and home to an elite angelic training school. Forced to co-exist with student angels and surrounded by more danger than he ever could have imagined, Rafe searches for a way home only to stumble upon a scheme to destroy the heavens. Can he find a way to save himself and his friends…or will they be lost forever?
I have been so very fortunate to have a wonderful team of people surrounding me, thanks to my friend and fellow author, Katie Cross. I could not have gone on this journey without her! Everyone has been so patient and good to me, starting with the editor of my first draft, Kim Young, and my final editors, Catherine Jones Payne, Stephanie Guido, and Christabel Barry at Quill Pen Editorial Services. As you can see, my cover artist, Jenny Zemanek of Seedling Design Studio is pure genius and phenomenally talented. I'm so grateful to all of you. (Also thanks to Professor Mark Muesse. If I hadn't taken your course, Practicing Mindfulness: An Introduction to Meditation, and learned how to meditate, I'd currently be modeling a straitjacket.) Oh, and I can't forget the remarkable, Kella Campbell and her eBook formatting skills, and the amazing Christopher Bell at Atthis Arts.
Now as exciting as this time is for me…I have to admit…I'm terrified. Rolling over and exposing one's soft underbelly to the world does carry a certain amount of trepidation…but I promise, I'm going to be okay as soon as the tingling in my hands, lips and face goes away. *falls off chair reaching for paper bag*