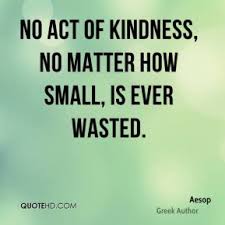 Thanks to my usually superb time management skills, I rarely find myself rushing around in a holiday frenzy, but this year, time got away from me. I'm not sure why, but time has been in a full gallop since Thanksgiving and I've only been at a brisk trot.
Why did I wait until five days before Christmas to do my holiday shopping? Now I was going to have to fight my way through the multitudes of consumers at the mall. Bah humbug!
Feeling more frazzled than festive and still chasing time; I arrived at the mall and began my harried trek through the jam-packed shopping arena with my daughters.
Suddenly, the bustling throng in front of us miraculously parted. Hmmm. I could feel my special spidey sense (nurse's intuition) kick into gear, but my eldest daughter spotted the trouble before I did. "Look, Mom. Someone fell."
Fifty feet ahead of us, a round, old gentleman was on the floor, rocking back and forth on his hands and knees in front of a metal walker.
Immediately, a muscular guy stopped and gently helped the old man to his feet. The old man swayed and looked as if his legs might betray him again.
"There's a chair over here," called a woman from the back of the crowd.
"Drag it over here and put it underneath him," said the man.
Assessing the situation silently, I inched forward as he lowered the man into the chair. Underneath his scruffy white whiskers, the man's color was good; he was neither pale, nor ruddy. He took slow, even breaths, but I did notice his heavy blue coat was zipped to his neck. He didn't grimace, cry out, or scowl as if he were in pain. A middle-aged woman with tense facial muscles and pursed lips hovered over him.
"There you go, buddy," said the rescuer, giving the sweet old fellow a fist bump. "You good?"
The old man gave a mortified nod and dropped his gaze to his lap as the crowd of good Samaritans thinned.
I went to the man and knelt beside him. "I'm a nurse. It's really hot in here. Do you mind if I unzip your coat and check your pulse?"
The man nodded and rewarded me with the biggest toothless grin I have ever seen.
I was relieved to find his pulse as strong and steady as the brown eyes gazing down at me.
"What happened?" I asked, unzipping his coat.
"My right knee gave out," he mumbled.
"I've got a trick knee, too," I commiserated, dropping my hand to his knee and touching it lightly. "Does this hurt?"
The man shook his head side-to-side and beamed at me again.
"I think you're going to be just fine, but it would make me feel better if you used one of the mall wheelchairs while you finish your shopping?"
The man gave me another toothless grin. "Are you an angel?"
I snorted out a laugh as I got to my feet. "Not usually. Let's send mall security to get you that wheelchair, and don't get in anymore trouble, okay?"
He nodded agreeably and shot me another gummy grin, which hit me straight in my little Grinch heart, giving me the attitude adjustment I so desperately needed.
Thanks to my new friend and his contagious smile, I spent the afternoon grinning outrageously at everyone I met and cherishing the precious moments with my daughters. It was a very good day.