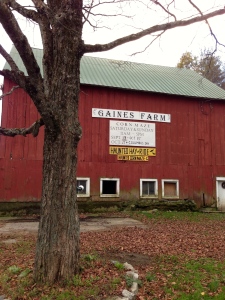 Color me happy! Autumn has blazed to life in New England and I love everything about it. Everything. The brilliant leaves, the crisp air, the apple cider, the fall festivals, the pumpkins, the colorful mums, the bonfires, and the corn mazes. My family and the beta-readers of my manuscript are acutely aware of my affinity for the latter. The pages of Rafe Ryder and the Well of Wisdom contain an incredible 50-acre corn maze and what happens there changes the lives of thirteen children forever, Rafe's most of all.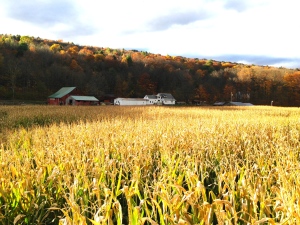 The idea for the corn maze in my manuscript came from a much smaller, but no less spectacular corn maze, tucked into a picturesque valley in Guilford, Vermont, which I love and visit annually.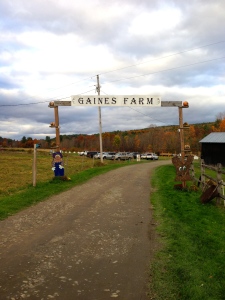 The Gaines Farm is one of the oldest working farms in Vermont. Established in 1782, it has been farmed by seven generations of the Gaines family and operates on 200 acres. In addition to their fabulous corn maze, the farm offers a baby animal barn, hayrides, horseback riding, an iron cow train, pumpkin bowling and a corn cannon.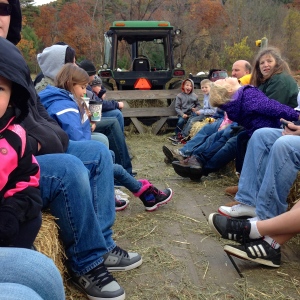 A hayride was the first thing on my list of things to do. Excited children and big tractors always make me smile.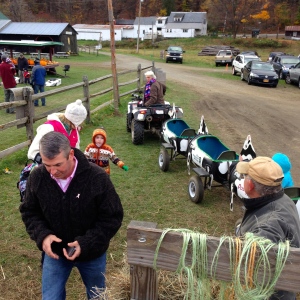 Unloading the iron cow kiddie ride so more youngsters could pile into the hay wagon.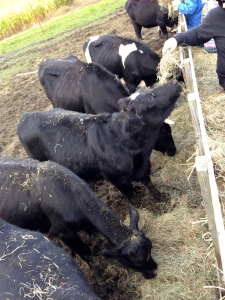 We stopped and fed some adorable bovines in the pasture.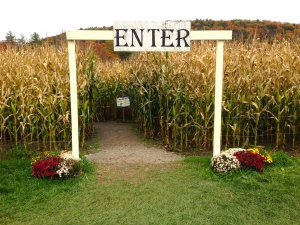 After the hayride, I entered the maze. It took a little time, but I got out without having to place a 911 call.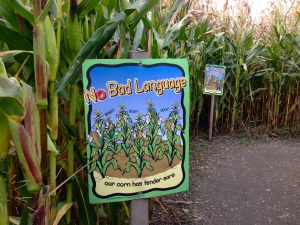 The reason we don't swear in a corn maze. No bad language because the corn has tender ears.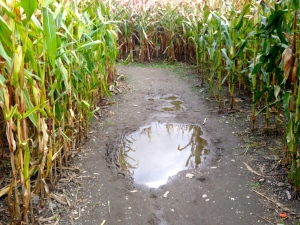 The reason you don't run in a corn maze.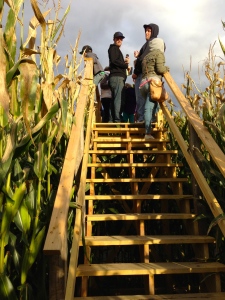 Once we got to the bridge in the middle of the maze, no one wanted to leave.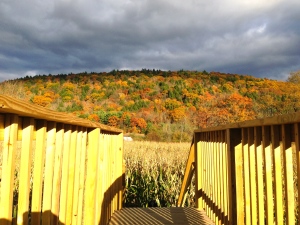 When I got to the top, I understood why.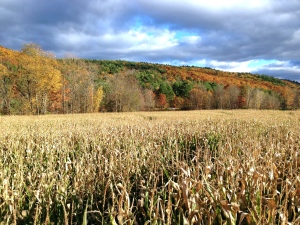 It was so beautiful up there, it made my chest hurt. I didn't want to leave either.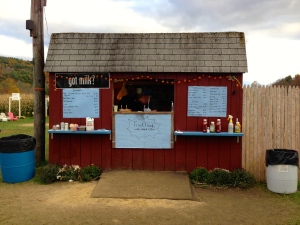 Each year, after I complete the maze, I treat myself to a cup of hot mulled cider and some fried dough at the concession stand.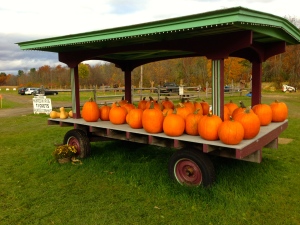 The pumpkin cart.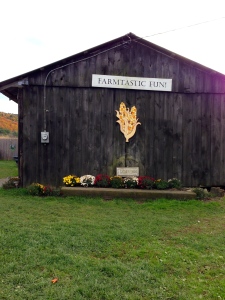 Made my way through the "farmtastic" baby animal barn.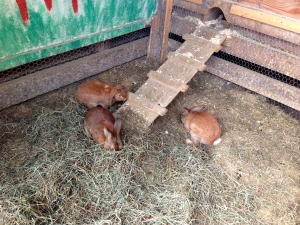 Bunnies!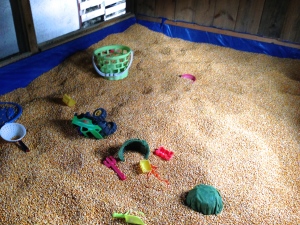 I caught a rare moment when there were no little ones digging through the corn box.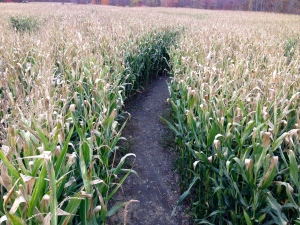 I had the most "a-maizing" time.   (Sorry, I couldn't resist the pun.) The maze is open for two more weekends in 2014. Put it on your list of things to do and you won't be sorry. I promise.